SHARPEN YOUR SENSES AND DEVELOP YOUR CREATIVE FLAIR
Level two: advanced Raw Chef Practitioner Certification
Previously known as 'Feast Two'
Duration: 4 days (30 hours) | Place: Forest of Dean, UK
Deepen your knowledge and enhance your skills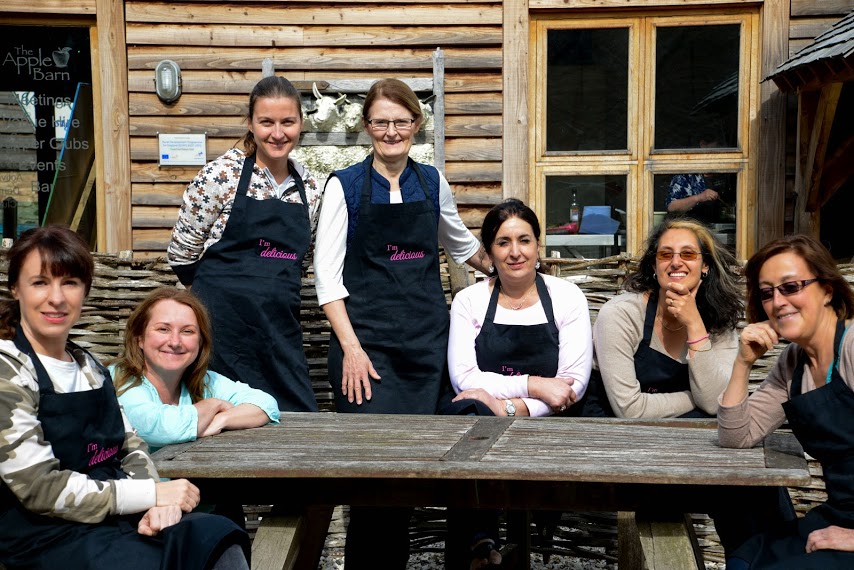 "The raw knowledge and skills she shared with me has been a pivotal experience in my life."
Kristyn Carroll, Park City, USA
Level Two provides you with the knowledge and technical know-how in the principles of advanced raw and living plant-based cuisine.
Building on the techniques and processes you learned in Level One, you will develop your skills and techniques to enhance the range of main meals and every day raw plant-based foods that you eat. You will also learn techniques to improve the depth of flavour such as advanced stock making, reductions, cold smoking, using the sous vide and culturing foods.
Level Two aims to:
Provide you with applied practice in advanced raw food preparation including use of the sous vide, low temperature cold-smoking, advanced stock-making, reductions, concentrates and culturing.

Enable you to demonstrate skills and techniques in flavour development, texture development, intertwining flavours and recipe building drawing on a broad range of international cuisines and styles,

Develop your aptitude for precision work, recipe development and beautiful plating to assist you to develop your creative flair.
On successful completion of the course, participants will receive Advanced Raw Chef Mastery Certification Level Two approved by The Vegetarian Society.
Deepen your knowledge and enhance your skills
Skills you will learn
Advanced principles of taste and flavour balancing
Developing depth and layers of flavour
Creating comforting flavour profiles
Formula balance and blueprint adaptation
Building a dish
The art of plating and presentation
Raw chef mathematics
Working with dietary restrictions
Use of advanced raw food kitchen equipment; slicing tools, sous vide, cold- smoking, ice cream maker, Pacojet
Correct preparation and use of flours, sweeteners, fats, oils, acids, thickeners, binders, setting agents and stabilisers
Enhanced raw stock-making
Reductions and concentrates
Infusions and foams
Fermentation and dehydration
Precision work and manipulations
Advanced sauces, dressings and marinades
Flowers and herb vinegars
Advanced raw soup-making
Plant-based dairy: cream, ice cream
Pancakes, poppadums, crepes and wraps
Menu planning
Breakfasts
Appetisers and snacks
Multi-component main meals and world cuisines
Multi-component desserts
Market box challenge
Fermentation and dehydration
Precision work and advanced slicing
Sous vide
Cold-smoking
Pastry work
Plant-based pastry: sweet and savoury pastry
Tiffin
Advanced fermentation
Relishes, condiments, sauces
Breakfasts & beverages
Who attends?
People attend the Deliciously Raw LIVE programmes for different reasons. Here are just some of them.
Raw food enthusiasts and hobbyists who want a practical experience in making more delicious raw food

Health and wellness professionals who would like to incorporate plant-based raw food into their practice or repertoire

People thinking of launching a new catering or food business

New career, second or third career seekers who would like to explore healthy raw plant-based food

Qualified chefs of any level wishing to increase skills and knowledge in raw plant-based vegan cuisine

Chefs working in health, fitness, retreat or hotel spas

Personal chefs, luxury yacht chefs or chalet chefs looking for ideas and inspiration

Food bloggers, food writers and food stylists

People starting a career as a professional plant based and/or raw chef

People interested in eating more raw plant-based food as a growing trend and would like to learn to incorporate more raw plant-based food into their everyday

People wanting a deeply practical experience after online training.
For a prospectus, enquiries and programme dates, please contact us through the contact form below
Unleash your creative flair with Deliciously Raw
more from deliciously raw